A few months ago, my youngest nephew turned 6 years old. One of his absolute favorite things right now is the popular smartphone game, Angry Birds. He's constantly playing it on his mom's iPhone. He loves to draw impressive illustrations of all the different bird characters. Heck, even the comforter set on his bed is Angry Birds themed.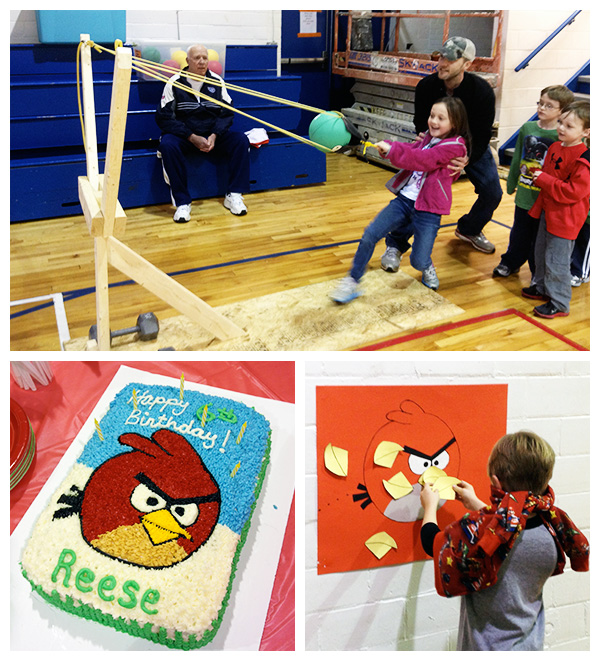 When it came time to celebrate his 6th birthday, it was an obvious decision to base his party around his current obsession. He had an Angry Birds cake, Angry Birds plates, and, of course, he wore his Angry Birds t-shirt. The coolest thing, however, had to be the human-sized slingshot built by my brother-in-law. My sister painted different-colored rubber balls to look like the different birds and everyone took turns launching them at a tall stack of cardboard boxes. It was just like the game, but in real life! The kids had an absolute blast, but all the adults eventually found themselves wanting to try it, too!
I found myself asking, "Why do kids get to have all the fun?" As grown-ups, we all have things we enjoy, just like my nephew. Sure, it may be silly for an adult to have an "Angry Birds" party, but that doesn't mean we can't have some fun themed birthday parties of our own. Here are a handful of cool ideas for themed birthday parties, created especially for the "big kids."
1. Mad Men Party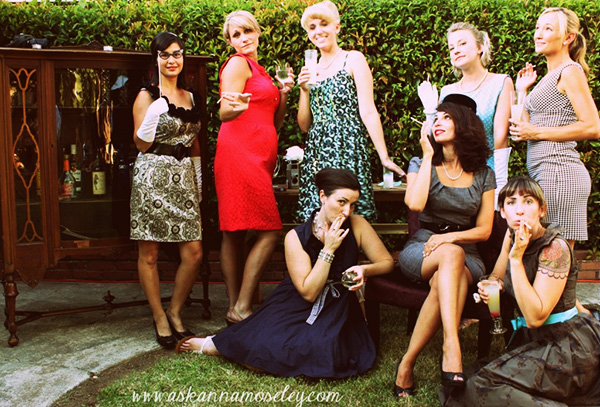 Mad Men is one of the hippest shows on television. A winner of four Primetime Emmy Awards for outstanding drama series, Mad Men is an authentic interpretation of 1960s America. Not only is the visual style and art direction spot-on, it also provides an accurate look at social issues of the time. Mad Men is already one of those shows that naturally draws people together to watch as a group, and with the distinct look of the 1960s, it's the perfect inspiration for a themed party.
Anna Moseley, from AskAnna, has a great, photo-heavy post detailing the Mad Men birthday party that she put together. She started with some classy martini-themed invitations in the mandatory red, black, and white Mad Men color palette and requested guests attend in appropriate attire for the show's 1960s time period, of course. Next, she made sure to have plenty of 1960s-era props and furniture, including some vintage print advertisements reminiscent of Don Draper's best campaigns. Finally, it wouldn't be a Mad Men party without some adult beverages that would fit right in among Roger Sterling's minibar. Check out her full post for a more thorough break-down of her party, including lots of great photos!
2. 80s Party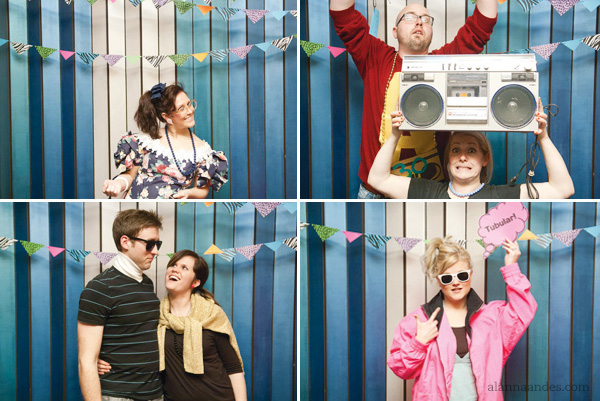 Regardless of whether you were actually around to experience them or not, the 1980s have come to be known for their apparent excess. Fashion was full of bright, neon colors, crazy animal patterns, and spandex. Hairstyles were defined by large bangs and lots of hairspray. Video games, both at the arcade and at home, became mainstream. All of these things and more make the 1980s prime themed-party material.
Jennifer Sbranti, editor-in-chief of the Hostess with the Mostess Blog, has a great write-up on a bodacious 80s party planned by Alanna Andes Events + Parties + Design. The party invitations alone, which are made to look like a game cartridge for the original Nintendo Entertainment System, bring to mind a great sense of nostalgia. Decoration ideas include old audio cassettes, VHS tapes, animal-print banners, and classic 80s toys like Slinky and Jenga. Finally, the photo booth with its totally radical props–including a denim vest, neon Wayfarers, and paper speech bubbles–will entertain your guests indefinitely.
Continue for more party ideas…