JC Penny Pulls "Sassy" Tee for Tween Girls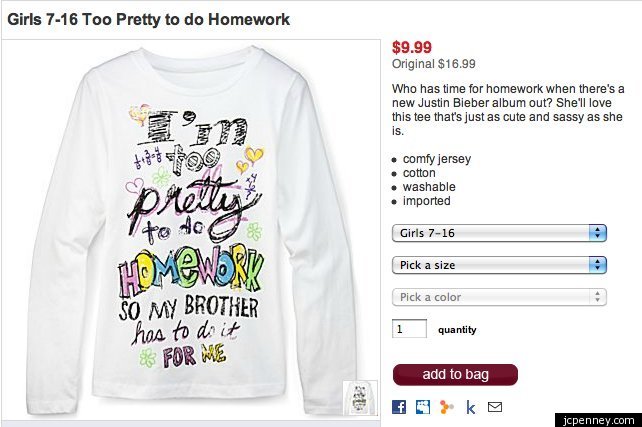 Yesterday, the women-focused entertainment blog, The Frisky, posted a brief piece calling out retailer JC Penny on a shirt targeting young girls. The shirt was printed with the statement, "I'm too pretty to do homework, so my brother has to do it for me." Jessica Wakeman, the writer at The Frisky responsible for the post, expressed her disdain for the poor message being communicated by the shirt. Only hours later–after the post had been picked up by dozens of other news sites–JC Penny emailed a formal apology to The Frisky and notified the author that the t-shirt was being pulled from their stores and website immediately. You can read the original post here: Kill Me Now, Please: JC Penney's "I'm Too Pretty To Do Homework" T-Shirt For Girls.
Credit Card Fraud Suspects Tracked-Down Using Logo on T-Shirt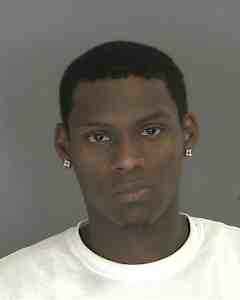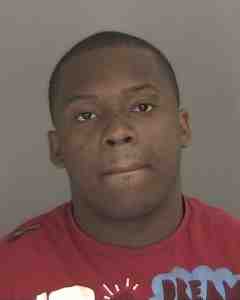 Two New York men suspected of using a stolen credit card were tracked-down by detectives using surveillance footage. A logo on the back of the suspects' t-shirts led the detectives to the shop where the shirts were printed. Once there, the employees of the shop were able to identify the shirts and where the gentlemen worked. You can read the full story here: APD: T-shirt logo leads detectives to two suspects with stolen credit card.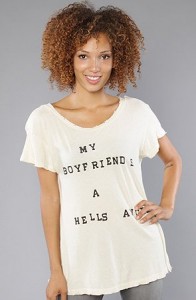 Hell's Angels Slap Amazon with Lawsuit for Trademark Infringing T-Shirt
The infamous biker gang known as Hell's Angels has filed a lawsuit against online retailer Amazon.com for trademark infringement. The shirt features the phrase "My boyfriend is a Hell's Angel" and a winged symbol reminiscent of the actual Hell's Angels logo. You can read the full article here: Hells Angels sue Amazon for selling T-shirt.