In our last post, we shared some cool do-it-yourself tutorials with ways to repurpose your old t-shirts, courtesy of a few of the best crafty blogs on the web. Today we have a little tutorial of our own! Check out our step-by-step guide on how to craft a simple, super-cute scarf out of an old t-shirt. Let's get started!
What you'll need:
One t-shirt. Any knit fabric will do. The larger the size, the longer the scarf will be.
Large, flat surface to lay out your t-shirt.
Rotary blade or scissors for cutting fabric.
Yard stick or large ruler for measuring and a straight edge.
An iron for pressing fabric.
A sewing machine for sewing.
1. Lay your t-shirt on a flat surface, smooth out to remove most of the wrinkles.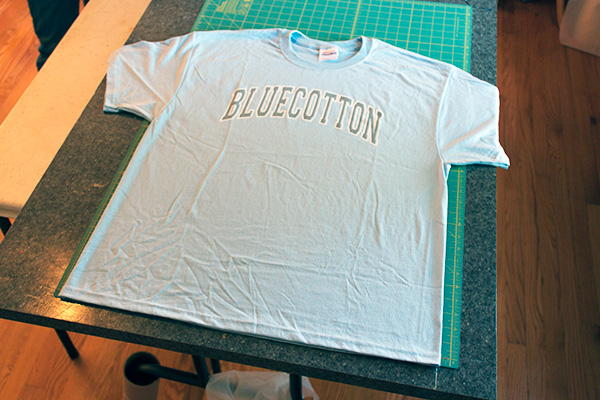 2. Cut straight across the bottom of the t-shirt just above the hem.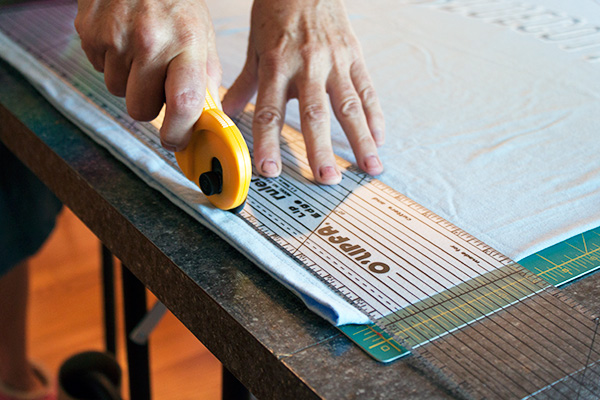 With the bottom of the t-shirt removed, the result should look something like this: