Are you into repurposing, upcycling, refashioning or otherwise not-throwing-away your old t-shirts?  Have you shredded, tied, braided, beaded, boat-necked and modified half your clothes and you still need more ways to put your old t-shirts to use? You're in luck! We've got 7 cool things to do with old t-shirts below that you haven't seen before.
1. Braided Belt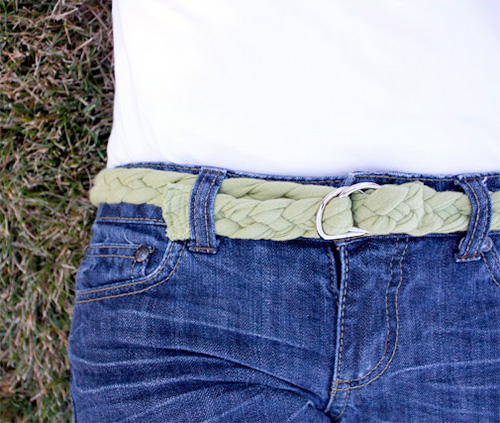 Super cute for summer, this soft and comfortable braided belt uses one t-shirt and only requires minimal sewing. If you can sew a button, you can make this belt. Casually cool and effortless, this t-shirt belt pairs well with jeans, and your favorite t-shirt (what else?).
2. Dog Chew Toy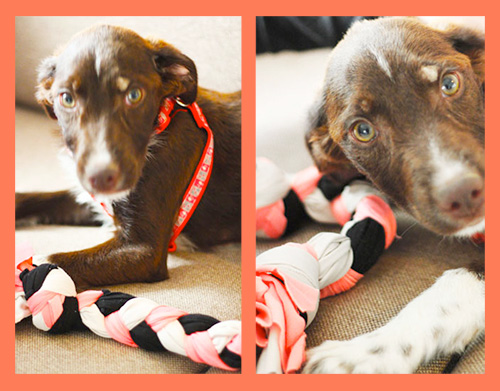 If you have a puppy or a young dog, you know they love to chew on anything they can sink their teeth into– namely YOUR shoes, YOUR clothes and anything else that is YOURS. Give Fluffy your old t-shirts after lovingly braiding and tying them into a dog chew-toy. The soft t-shirt fabric will keep those sharp little puppy teeth happy and healthy, while keeping YOUR stuff in one piece.
3. Superhero Cape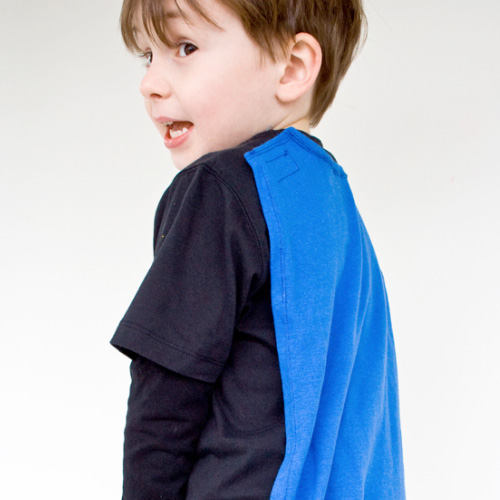 Kids love dressing up as superheroes. Craft your favorite kid a super hero cape from a t-shirt! With a couple pieces of Velcro and your crafty super powers, you can whip up a cape faster than a speeding bullet.
4. Stadium Cushion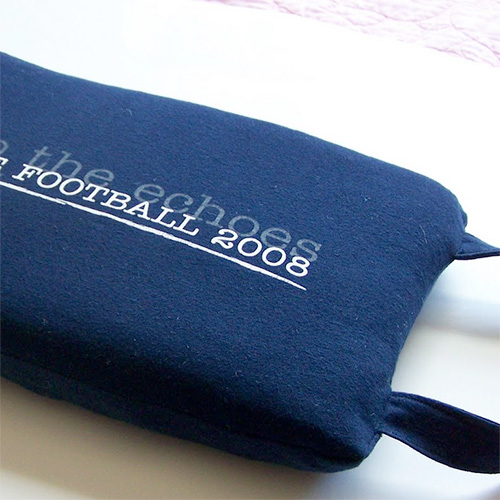 This DIY stadium cushion promises that your favorite team will go undefeated. You won't even need a cushion because you'll be standing and cheering the whole time. Just in case the guarantee doesn't work out, you'll be able to take the loss sitting down with this upcycled stadium cushion. This tutorial also works with old sweatshirts.
5. Diaper Cover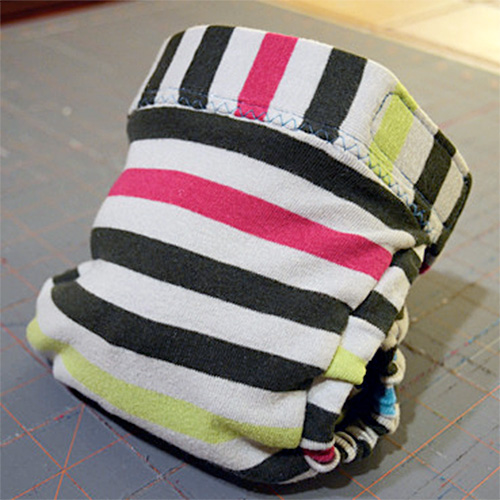 For more advanced crafters, these DIY diaper covers require a bit of sewing skill but the results are soooo worth it. Talk about a sweet baby shower gift! Find some of the mother-to-be's favorite band t-shirts and whip this rockin', one-of-a-kind present.
6. Notebook Cover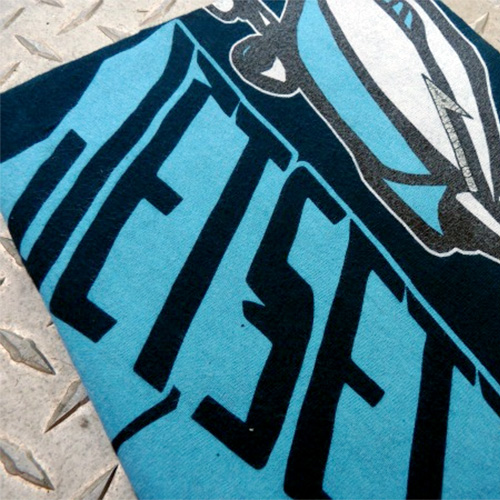 This DIY t-shirt notebook may be the coolest thing to hit the classroom since the 1980's Trapper Keeper. All you need is a composition style notebook, a bit of glue, scissors, a popsicle stick and a cool t-shirt! This one's too easy.
7. Bangle Bracelets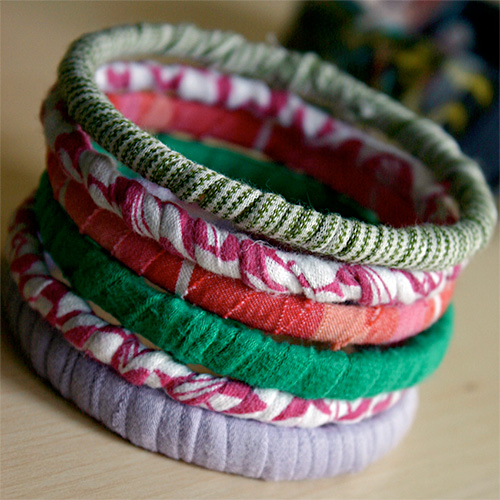 Along with our old t-shirts, we all have a few (nay, many) bangle bracelets that are past their prime. They may be chipped, tarnished or otherwise unsightly. Why do we keep these, ladies? To repurpose, naturally! Pair up these DIY bangle bracelets and accessorize, accessorize, accessorize!
Finding closet space for your new seasonal wardrobe will be much easier after clearing out a few of your extra t-shirts with these DIY projects.  Do you have a unique way to reuse your old t-shirts?  Show-n-tell us in the comments below!