see Mms Forex Responses
Stock Trade Narrow Or Wide It's only June, but I can already smell sulphur and gunpowder in the air. The hiss of fuses and the crackle of sparks push forward in memory. My fingers start to tingle. It's almost the 4th of July. Just as kids dream of sugarplum fairies at Christmas, I dream of earth-shaking booms, neighbor-rousing whistles and echoing reports. The 4th of July has always been one of my favorite holidays.
Forex Analysts Beginner Forecasts Of Strategy
http://adelaidedivewreck.com/?option=Stock-Market-Simulation-Game-Download Stock Market Simulation Game Download
One thing I overlooked as a kid were how cool the firework labels were. I have grown to appreciate the artwork that was hastily ripped away in search of the fuse. I've rounded up a few firework labels I found around the web. From their inspiration, I went into our Design Studio and created some t-shirts using only clipart and design elements inside the studio. I've also designed a few t-shirts for my family's 4th of July celebration this year which you will see below. I'd love to have your feedback on which t-shirt you like best- I'm having trouble picking the best one!
The Inspiration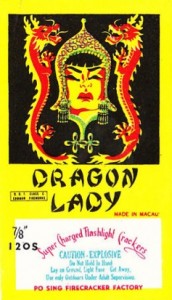 My take on the Dragon Lady design. I chose a yellow t-shirt, used black background to create a black base, and enhanced it with red text and garment colored text. Plenty of cautionary verbiage included.

The Inspiration

My take on the eagle with a classic red/white/blue design with a gold highlights and stars.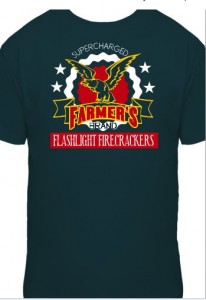 The Inspiration
<
Here's my Cherry Bomb design, making use of several of our design studio elements.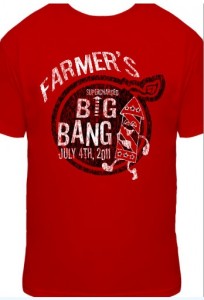 The Inspiration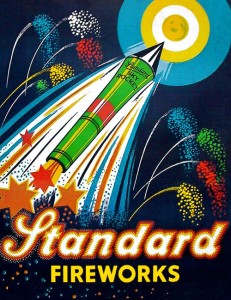 A lot of fireworks labels feature rockets and space designs. I found some great rocket clip art in our design studio, and worked from the Standard Fireworks design above to help me with my print color choices.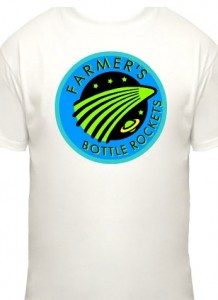 The Inspiration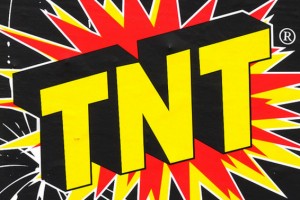 Working from the classic TNT logo, I went with the simple flashbang behind the text, and added more explosive language below.