Whether you're gearing up for recruitment week or planning your next sisterhood event, sorority shirts are something of a tradition in Greek organizations. Find ideas at BlueCotton to inspire custom looks for your next event! Get the ball rolling with sorority shirt designs made especially for these top five occasions:
1.) Recruitment
During recruiting, your sisters will be busier than ever. Take one thing off their plate by getting them matching T-shirts so they always know what to wear. Keep it light and fun with smiley face styles or make it easy to accessorize with a simple Greek letter design – simply change the text to correspond with your sorority. And don't forget a Bid Day tee for PNMs turned pledges!
2.) Big Sisters and Little Sisters
Matching Bigs and Littles is an exciting time! Waiting to give gifts until the Big-Little reveal can be the hardest part. Even if your sorority has a bigger new member class than current members, this Little Sister shirt design still works for the Big's new twins. And you can't forget a gift for the Big Sister! As a new mentor, they're bound to love the My Sister's Keeper T-shirt. Remember to customize it with your sorority name for a personal touch.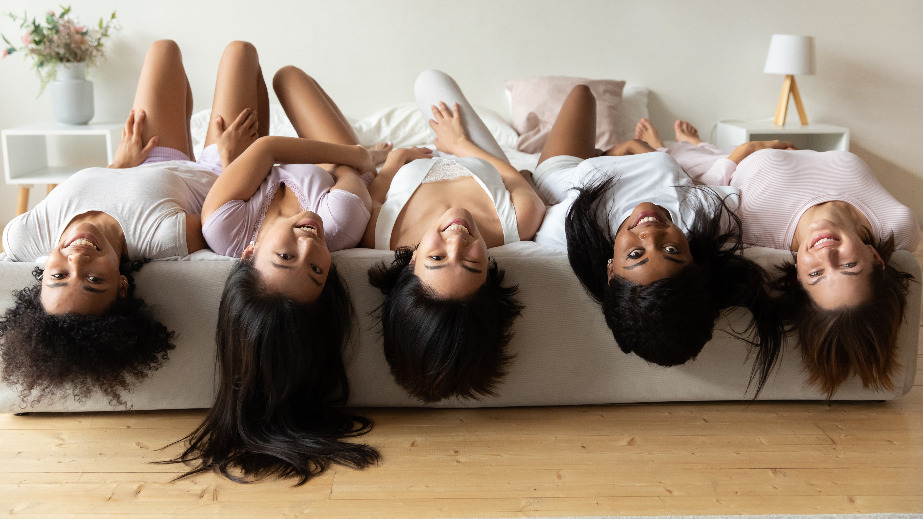 3.) Sisterhood events
This could be a pajama party or a women's retreat, not to mention any other get-togethers that make your chapter feel like family. Any occasion feels more special with something to remember it by. Commemorate a beach trip or get matching shirts for winding down after the winter formal. There's something for everyone in these design options, since you can swap out colors, sizes and styles to fit your sisters' preferences.
4.) Chapter pride
What's better for group pride than Greek Week? Add in your college name and the dates for the year to design a memorable reminder of this week of community service and Greek life pride. Shirts for all your sisters will look great as you showcase your membership pride or when you join a local or national stroll.
5.) Founder's Day
Make it fun and simple to dress up for the Founder's Day festivities with coordinated custom sorority tees. The trendy Sisterhood shirt is a big winner with younger sisters, and the Sister Squad sorority shirt design is great for group pictures. You can even include alumnae with long-distance Sisters Will Always Be Connected T-shirts.
BlueCotton Sorority Shirt Designs
The best part of our easy online Design Studio is that you can design your shirt using clipart, uploaded graphics, text and more, or modify one of the ideas in our gallery to fit your organization – the possibilities are endless!
Best of all, BlueCotton guarantees delivery and upholds high quality standards because we handle every stage of production in-house with our U.S. team. Unlike many of our competitors, we can say that design, printing, embroidery, shipping and packaging are all taken care of by our own team members. With this much attention and care, women's fraternity and sorority members will appreciate the thoughtfulness of a custom sorority shirt they can wear for years to come.
Looking for something other than T-shirts? At BlueCotton, you can also find hoodies and crewneck sweatshirts, and you can create your own custom sorority bags and other accessories on our website too!