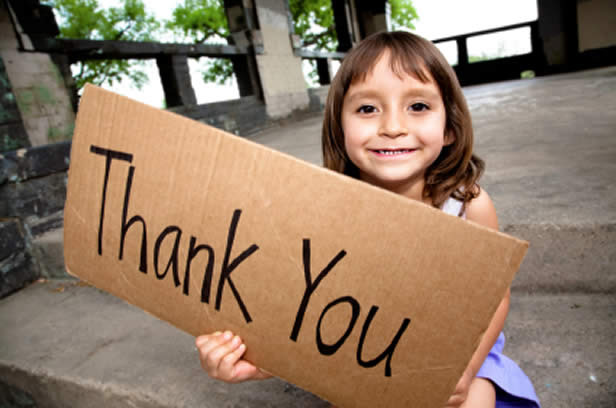 While the Holidays are often associated with buying gifts, making New Year's resolutions, and spending time with family, there's one other thing that people do now more often than at any other time of the year: give to charity. According to Charity Navigator, a nonprofit organization that aims to assist in "intelligent giving", people are more charitable this time of year for two reasons: first, it is a time of religious and moral reflection that inspires many people to reach out to those who are less fortunate than they are, and secondly, the U.S. government's December 31st deadline to qualify for a charity-related tax deduction for the calendar year.
While the giving spirit is rampant, one thing that many don't always think about, is fraud. Ken Berger, former CEO of Charity Navigator, told The Huffington Post that "the tendency of most donors is to give from passion, not necessarily from the head, and to give impulsively based on a story, not necessarily objective information. If your head and heart are not involved in a giving process, you may not give where the need is greatest, and you're more likely to be ripped off."
While holiday scams and crowdfunding fraud are a growing issue, there are a lot of ways that you can keep your money safe, as well as make sure that you're giving to a worthy cause.
A simple and effective solution, says Berger, is simply picking up the phone and calling the charity organization you're interested in donating to and asking what they're doing, how the money will be spent, and what lasting impact their investments have on communities. "You want an organization that wants to inform you," he said. "It may take extra work, but a little bit of research can protect you from scams."
If you are approached by a random organization, be sure to confirm the group's name to determine it's legitimate. Request that all material to be sent via mail and then go online to check out the group's web site. You can also get third-party confirmation about the organization by going to Charity Navigator or the Better Business Bureau's Wise Giving Alliance.
The Federal Trade Commission warns of an increase in fraudulent charitable solicitations for veterans and military causes, as well as calls on behalf of police and firefighters. If you're unsure, call the organization to verify a fundraiser's claim to be collecting on its behalf. Other red flags to be aware of include:
The person asks for money, but refuses to give you all of the details about the organization's history, costs, and how it will use your donation.

They use high-pressure tactics.

They ask you to send cash or use a money transfer.

They make promises to enter you in a sweepstakes.

They won't provide proof that a contribution is tax deductible.
The IRS also offers some tips worth mentioning:
Be wary of charities with names that are similar to familiar or nationally known organizations. Some phony charities use names or websites that sound or look like those of respected, legitimate organizations.

Don't give out personal financial information, such as Social Security numbers or passwords to anyone who solicits a contribution from you. Scam artists may use this information to steal your identity and money. People use credit card numbers to make legitimate donations but please be very careful when you are speaking with someone who called you.

Don't give or send cash. For security and tax record purposes, contribute by check or credit card or another way that provides documentation of the gift.
And finally, if you think you've been the victim of a charity scam, file a complaint with the FTC.
Now that we've covered fraud, how do you choose from all the different charities to find the RIGHT one for you? Which charity does the most good? Until very recently, it would be very difficult and time consuming to go through all the information to find the best; There wasn't an organization or app that did it for you.
Elie Hassenfeld, one of the co-founders of GiveWell, says they created this organization with a simple goal in mind: "We want to answer the question, 'Where should I give to accomplish the most good?'" And, critically, they want their answer backed up by rigorous testing and substantial data.
Each year, GiveWell announces its short list of top charities. In 2010, their recommendations drove $1.5 million to these groups. By 2014, that sum had ballooned to over $27 million. So who does GiveWell believe are the top charities for 2015? See for yourself below.
#1 Against Malaria Foundation [DONATE]
Preventing deaths from malaria in sub-Saharan Africa
GiveWell's summary: "Malaria is a major problem in sub-Saharan Africa. Over 1 million people – mostly children – die from malaria each year. Insecticide-treated bed nets prevent deaths and many other non-fatal cases of malaria and are relatively inexpensive – about $5 per net. We believe that AMF effectively expands access to bed nets."
#2 Schistosomiasis Control Initiative [DONATE]
Treating people for parasite infections in sub-Saharan Africa
GiveWell's summary: "SCI supports programs that treat people for parasitic worm infections that cause short-term symptoms such as anemia, and may cause longer-term developmental problems. These worms are extremely inexpensive to treat. (For more, see our full report on deworming.) We believe that SCI cost-effectively expands access to deworming treatment."
#3 Deworm the World Initiative (led by Evidence Action) [DONATE]
Treating children for parasite infections in developing countries
GiveWell's summary: "The Deworm the World Initiative, led by Evidence Action, supports programs that treat children for parasitic worm infections that cause short-term symptoms such as anemia, and may cause longer-term developmental problems. These worms are extremely inexpensive to treat. (For more, see our full report on deworming.) Deworm the World focuses on advocacy and technical assistance to governments providing deworming, and we believe that it cost-effectively increases the number of children receiving deworming treatment."
#4 GiveDirectly [DONATE]
Distributing cash to very poor individuals in Kenya and Uganda
GiveWell's summary: "Directly transferring money to poor individuals allows them to purchase that which they believe will help them most. Strong evidence indicates that cash transfers lead recipients to spend more on their basic needs (such as food) and may allow recipients to make investments with high returns, with no evidence of large increases in spending on items like alcohol or tobacco. We believe that GiveDirectly effectively distributes cash to extremely low-income individuals"
#5 Development Media International (DMI) [DONATE]
Producing mass media to promote improved health behaviors in developing countries
GiveWell's summary: "DMI produces radio and television broadcasts in developing countries that encourage people to adopt improved health practices. DMI's program may be highly cost-effective. DMI has shown a commitment to monitoring the quality of its programs."
#6 Iodine Global Network (IGN), formerly ICCIDD [DONATE]
Aiding salt iodization programs in developing countries
GiveWell's summary: "Iodine deficiency, which remains common in the developing world, harms cognitive development. Fortifying salt with iodine successfully alleviates this problem. IGN aims to reduce iodine deficiency globally by advocating for national salt iodization programs, tracking progress on iodization, and providing global and country-specific guidance on related programmatic and scientific issues."
#7 The Global Alliance for Improved Nutrition (GAIN) – Universal Salt Iodization (USI) program [DONATE]
Aiding salt iodization programs in developing countries
GiveWell's summary: "Iodine deficiency, which remains common in the developing world, harms cognitive development. Fortifying salt with iodine successfully alleviates this problem. GAIN's USI activities vary considerably across countries and include advocacy, technical assistance, supplying equipment, training government officials and salt producers, and monitoring, among others."