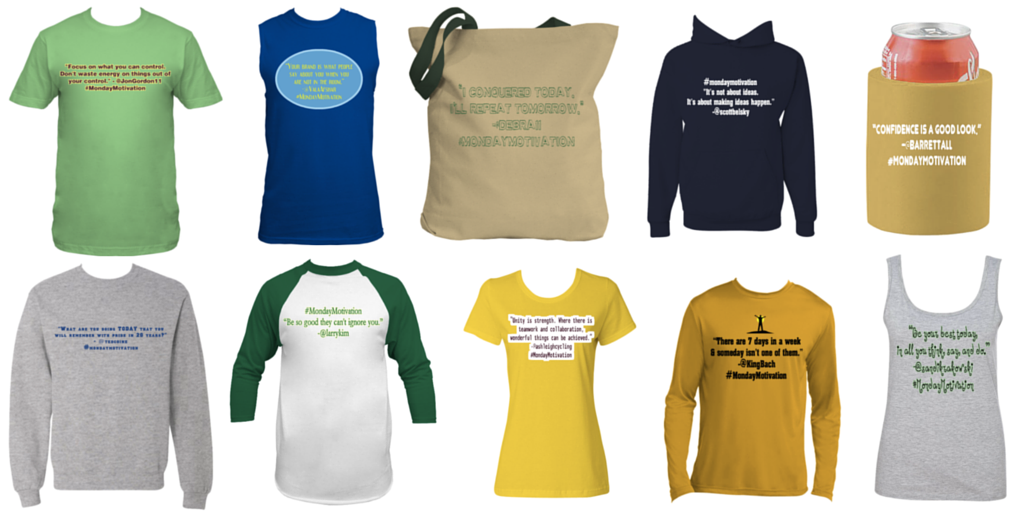 Mondays can sometimes be a little less productive than other days. Even if you love your job like we do, the transition from weekend mode to work mode isn't always easy. To start your week off on the right foot, we've pair some of our favorite #ModayMotivation quotes with a few of our products using our Design Studio. Enjoy, and make your week a great one!
1.) "Focus on what you can control. Don't waste energy on things out of your control." – @JonGordon11 #MondayMotivation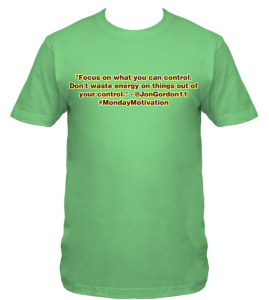 Jon Gordon's best-selling books and talks have inspired readers and audiences around the world. His principles have been put to the test by numerous NFL, NBA, MLB coaches and teams, Fortune 500 companies, school districts, hospitals and non-profits. He is the author of numerous books including The Wall Street Journal bestseller The Energy Bus, Soup, The No Complaining Rule, Training Camp, and The Carpenter. Jon and his tips have been featured on The Today Show, CNN, Fox and Friends and in numerous magazines and newspapers.
2.) "What are you doing TODAY that you will remember with pride in 20 years?" – @tedcoine #MondayMotivation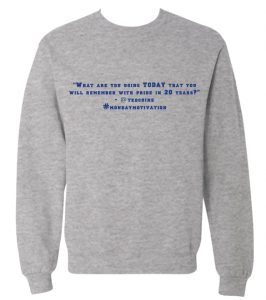 Ted Coiné is Chief Relationship Officer of Meddle.it, the next generation of content marketing for brands and individuals. He is a Forbes Top 10 Social Media Power Influencer and an Inc. Top 100 Leadership and Management Expert. His latest book, A World Gone Social: How Companies Must Adapt to Survive, which he co-authored with Mark Babbitt, is one of the most read books in the industry.
3.) "Your brand is what people say about you when you are not in the room." – @ValaAfshar #MondayMotivation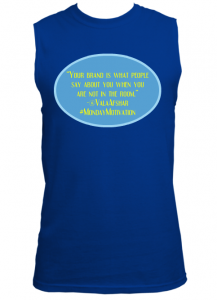 An award-winning inventor of social technologies and customer services operations, Vala Afshar is the Chief Digital Evangelist for SalesForce, and author of "The Pursuit of Social Business Excellence." Afshar is a recognized social media advocate, having been the keynote of several industry events including Salesforce's "Dreamforce 2012". His thought-leadership has been sought after by leading publications including Forbes, The Economist, ZDNet and many more.
4.) "Be so good they can't ignore you." – @larrykim #MondayMotivation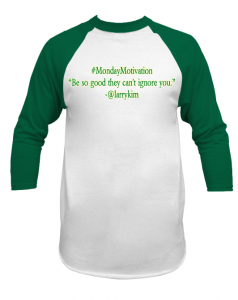 Larry Kim is the founder and CTO of WordStream, provider of the 20-Minute PPC Work Week and the free AdWords Grader. Larry is also a columnist at Inc. Magazine and was the #1 author for Search Engine Land in 2013.
5.) "Unity is strength. Where there is teamwork and collaboration, wonderful things can be achieved." –@ashleighcycling #MondayMotivation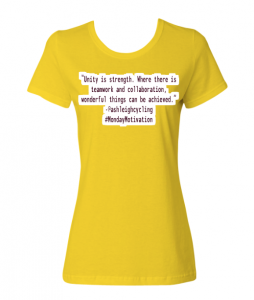 Ashleigh Moolman Pasio is South African professional female road bicycle racer currently riding for UCI team Bigla Pro Cycling Team. She competed at the 2012 Summer Olympics in the Women's road race, finishing 16th and in the Women's time trial finishing 24th.
6.) "Be your best today, in all you think, say, and do." –@sandikrakowski #MondayMotivation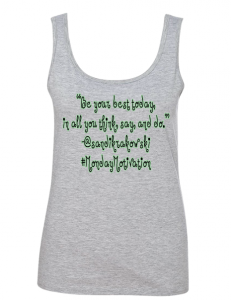 Sandi Krakowski, who started her first multi-million dollar corporation as a young mom, is a top social media influencer, thought leader, and culture creator. Her speciality is in creating culture and storytelling for brands, with lead generation and digital media as her focus. She is the founder and president of A Real Change International, Inc. and Sandpaper Tablet, Inc., and strives to help small business owners and big corporations utilize the online space and social media for brand awareness, company growth and client loyalty.
7.) "It's not about ideas. It's about making ideas happen." –@scottbelsky #MondayMotivation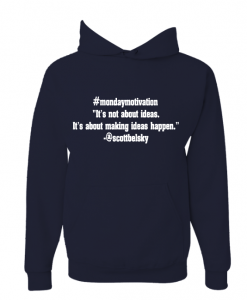 Scott Belsky is an entrepreneur, author, investor, and currently serves as Adobe's Vice President of Products-Community and Head of Behance, the leading online platform for creatives to showcase and discover creative work. Scott co-founded Behance in 2006, and served as CEO until Adobe acquired Behance in 2012.
8.) "There are 7 days in a week and someday isn't one of them." –@KingBach #MondayMotivation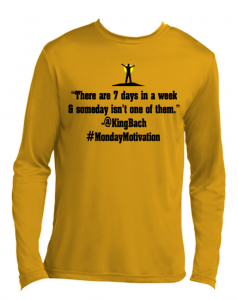 Andrew B. Bachelor, better known by his online alias and persona King Bach, is a Canadian-born American actor, comedian and internet personality. Andrew's ambitious desire led him to establish his production company, Bach Enterprises, producing, directing and performing in several projects including his short film, Agent Steele which was featured on NBC's Dateline in September 2011. Andrew has earned 13 million followers and over 4.5 billion loops on Vine, ranking first on the app.
9.) "I conquered today. I'll repeat tomorrow." –@debra11 #MondayMotivation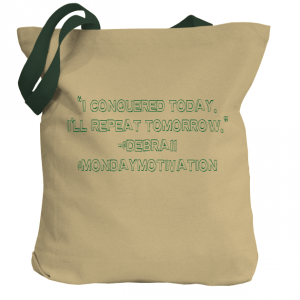 A dynamic, professional educator and speaker, Debra Trappen fires up entrepreneurs and growth-minded organizations on a regular basis with a focus on igniting and empowering women in business. Her more than 11,000+ hours of live, energetic and inspiring speaking, training, video, and webinar sessions are evident as she captivates audiences. Debra's professional media training and performances as an actor and vocalist from a young age have enabled her to perfect trainings and workshops that carry wide appeal.
10.) "Confidence is a good look." –@BarrettAll #MondayMotivation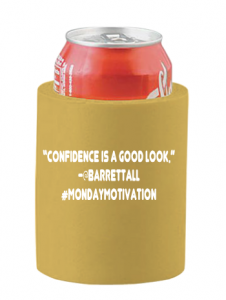 Jeff Barrett is a co-founder of Status Creative and a leader in social media engagement. He got his start during the 2008 Obama campaign and has developed a proven and tested formula for social advertising. Among his many accolades, he is Business Insider's #1 Ad Executive on Twitter, a Forbes Top 50 Social Media Influencer, PRNewswire Earnie Award winner for Best Use of Video In Social Media, and a 2015 Shorty Award nominee.