45 Funny Shirt Designs & Sayings for Men and Women
Fun shirt sayings and artwork will always make the person wearing them feel good – and make those around them feel good by giving them a laugh. But we know that sometimes you need a spark to get the creative juices flowing.
If you're thinking of designing your own shirts in our design studio and are looking for some inspiration, take a look at some of the funniest shirts out there made by some of our favorite designers. We've collected funny shirt sayings for guys, gals, dads, moms, couples and many others. Plus, there are fun shirts that anyone can wear and appreciate – after all, humor is a universal language. Get some matching funny shirts made for yourself and your family, club or friend group so you can all spread the fun.
Looking for funny sayings about men so you can design shirts for your group of girlfriends? Trying to come up with a good joke about music, fishing or wine that you can feature on shirts for a club? Maybe you want to give some expectant moms you know a much-needed laugh break. These creative and comical graphic T-shirts offer plenty of ideas. Take a look through our gallery and see what might inspire you.
Great Graphic Tees
For Everybody
Cartridge of Time by Naolito (Nacho Diaz)
If you're a child of the 90s, then you can relate.
Pat and Silent Bob by Ideas Con Patatas
They've got something that'll turn your frowns upside down – imagination!
I'd Tap That by IceCreamTees
Who wouldn't?
Alien: Peanut Inside by IdeasConPatatas
It's exactly like I remember it in the movie!
Link's Purest Blue Stuff by IdeasConPatatas
Sorry, Walt. Link's the one who knocks now.
Guys Only
With Great Beard Comes Great Responsibility by Swagfresher
Never underestimate the power of a well-trimmed beard.
Wing Man by Swagfresher
For The Ladies
Relationship Status: Nutella by Swagfresher
To be fair, Nutella does make a pretty compelling case for a relationship.
Straight to the point. Something to be said for that.
(Psst. This one's not actually even a shirt, but we liked the design so much we had to include it in our list.)
Couples Clothing
Pumpkins by Maternity Tees
The father might want to consider having a word with Jack Skellington…
Princess And Scruffy Lookin' by EmpireGuys
When we asked EmpireGuys about the inspiration behind the shirt, they said "All of our t-shirt designs were created/imagined by our family and our lifelong love of the Star Wars universe. We were all sitting watching the the Empire Strikes Back, and when Princess Leia told Han Solo he was a Scruffy Lookin Nerf Herder, my wife looked at me and said 'You have to make that shirt.'"
New Fathers
Caution! Dad at Work! by MassAppeals
He could start crying at any moment.
Dad, King Of The Remote Control by MassAppeals
His wife just lets him think he is.
Expectant Moms
New Fishing Buddy by PinkInkArt
It's just as well. He was getting pretty sick of Larry.
Just keep it under wraps, am I right guys? Guys? "Under wraps." Guys?
Entertaining Sayings & Slogans
Laughs For Everyone
Of Course I'm Right. I'm Bob by Mcgags
Bob knows the importance of always believing in yourself.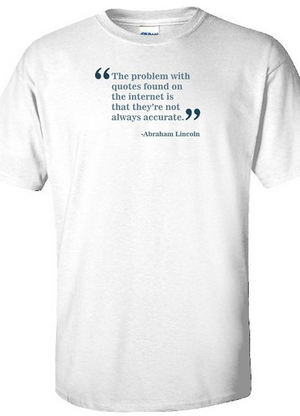 The Problem With Quotes On The Internet by I Am Tee
Honest Abe's a pretty wise guy.
Sarcasm by Epicdelusion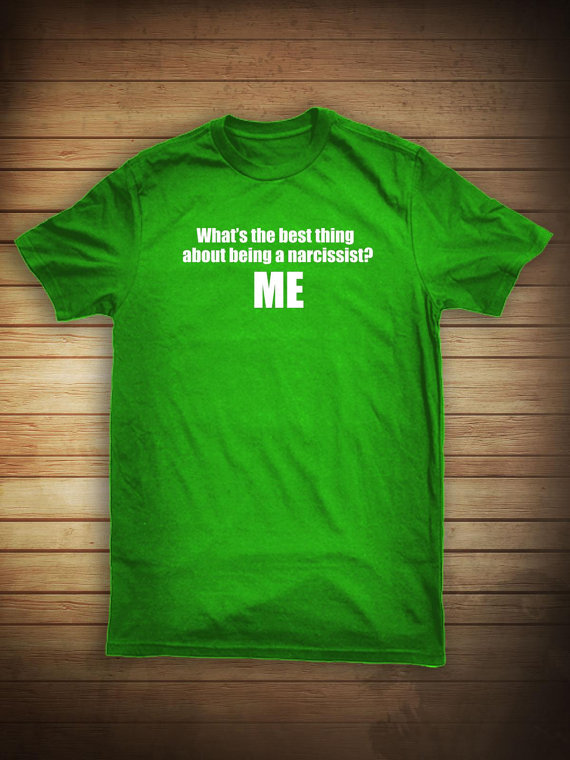 The Best Thing About Being A Narcissist by UncensoredShirts
Another shirt for the Bobs in our lives.
Side-Splitting Slogans
Your Planet Sucks by Flunklife
For people who are out of this world.
Boring is Best by Stay Home Club
Excitement kills. Haven't you ever seen an action movie?
Some Crappy Band by Futbolkuz
I think I've heard of them. Didn't they write "some awful song?"
Ask Me About My Cat/Ask Me About My Dog by Stay Home Club
Which one fits you?
Jokes for Guys
I'm Still In Beta by IceCreamTees
Testers wanted…?
I Wish I Was Felicia by SubatomicTees
Whiskey Is My Spirit Animal by threadedtees
When we mentioned this blog post, threadedtees said "Thank you so much for including my design in your article. I think this is such a fun shirt for whiskey lovers out there. It always gets a good laugh." We certainly did.
Jokes for Gals
Saving Myself For A Time Lord by StyleURShirt
It's anyone's guess when he'll show up, though.
Fun Size by VinylWorks4u
Happy, Quirky Couples
Under Your Spell by StatementTshirts
Sorceress then?
We Are Hoping It's A Dinosaur by Tshirts University
By the time they're a toddler, you won't know the difference.
For The Fearless Father
I have two daughters by Josh Jenkins
For those men who've gazed into the abyss, and had the abyss gaze back.
For A Groovy Mom
Will the child be evil and want to take over the world, though? I have it on good authority that that's important.
Jokes and Puns
General-Purpose Comedy
Never Trust an Atom by Ginger Virga
And the electrons they hang out with are always so negative.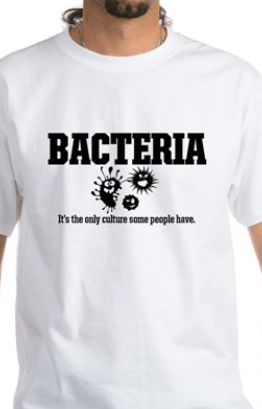 Bacteria Is The Only Culture Some People Have by Ginger Virga
But they DO have plenty of it.
Chocolate Rabbits by 9dollartshirts
That bites…
Jerry? Is that you?
Gramma Phone by Philip Tseng
The Element of Surprise by ScorpioPegasus
The prankster's element.
For Guys At The Gym
I Belong Behind Bars by KTeesDesigns
It's criminal that more people don't work out.
For Wine Connoisseurs
Wine Improves with Age by BikkiD
For The Couple That Drinks Together And Stays Together
Drunk 1 and Drunk 2 by icustomfit
Once they were fired by The Cat In The Hat, Thing 1 and Thing 2 went down a pretty dark road.
Jokes For The Beleaguered Dad
Eating for Two, Drinking for Three by Luis Gabriel Homocianu
Somebody's gotta take a few shorts for the team, right?
That's it. Roll credits. We're done.
Jibs For The Jokester Mom
He Did It by StoykoTs
His parents must be so proud.
Design Funny Shirts at BlueCotton
Ready to design your own shirt? Check out our design studio or take a look at all our products and print your designs on any of them with low order minimums. Once you've decided on the perfect look and saying, we will produce your funny T-shirts right here in the U.S. using apparel from top brands. If you need help, talk to a real person Monday-Friday using phone, email and live chat.