Even the best designers sometimes need to look elsewhere for inspiration – and even the best artists borrow from one another. It's a fact of life, and anyone in a creative field will tell you as much. Of course, there's a big difference between borrowing someone's designs and simply settling for stock artwork, right?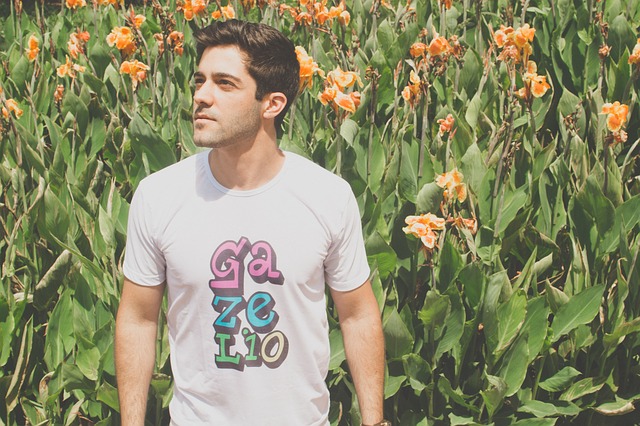 Honestly? Not as much as you'd think. See, even if you pull some open-source stock art onto one of your shirts, it's how you arrange that artwork that really makes a difference. Several mundane or apparently boring designs could easily be combined into something that's uniquely yours.
And even if you don't use any stock artwork on your shirt, just browsing through some of it could serve as great inspiration.
To that end, I'd like to share with you some of my favorite sources. Mind you, this list isn't anywhere near comprehensive. It's just a few of the best.
We'll start with what might well be the most unique entry on the list. Old Book Illustrations is a massive library of images scanned from public-domain books, with categories including plants, animals, ornaments, patterns, and structures. All the artwork on the site has a really nice vintage feel, and because it's all public domain, you can use it freely without having to worry about any legal issues.
While it isn't technically comprised of just artwork, Flickr's project, known as "The Commons,"  has some really great hidden gems hidden amongst its libraries. Have a browse. Even if you don't find any art assets to use, maybe one of the photos could give you a spark of inspiration.
Shutterstock is technically a photography library. At the same time, it features an impressive collection of vector graphics, illustrations, and icons. Many of them are royalty free, but there are nevertheless quite a few that you'll need a subscription for – though I'd argue it's worth the cost.
The I Spot consists mostly of traditional illustrations, and primarily serves as a marketplace where artists can display and sell their work. Though you won't find much in the way of renderings here, there are a ton of different styles to choose from. Art can be searched by category, subject, style, medium, artist's name, and upload date.
We'll leave off with what may well be the largest collection of royalty-free (and sourced) images on the web. Its library features almost 400,000 illustrations, all easily-searchable. The only trade-off is that it isn't 100% free. For some images, you may need to either purchase a license or sign up for a subscription to Getty.
Where Do You Get Your Artwork?
There you have it – a few of my personal favorites. There are plenty of other art sources on the web, too. .Have a browse around, and see if you find any you like. And don't be afraid to use them in your shirt designs, either.
I promise you that you aren't the only one who does that.