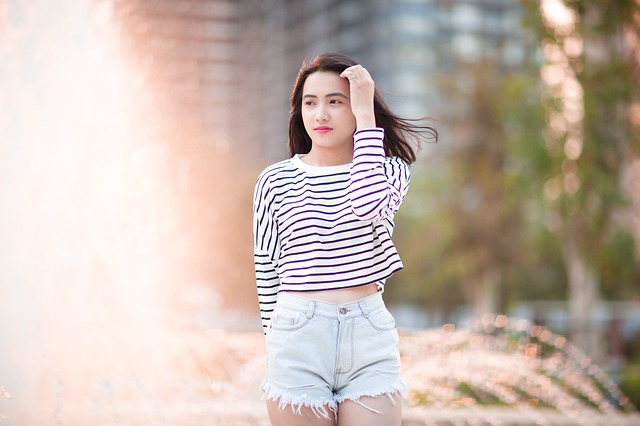 It'd be nice to think that there isn't a 'wrong' way to do T-shirt design. After all, it's a creative field, right? Thing is, there's a reason there are so many less-than-stellar designers flooding the market.
How can you set yourself apart from those? How can you ensure that your designs are unique, original, and eye-catching? Let's talk about that.
Here's a few pieces of advice to help you further your own design techniques – once you've taken them to heart, try swinging over to BlueCotton's Design Studio and getting to work.
Know Who You're Targeting
Are you creating a line of band shirts for teenagers? Graphic tees for college-aged students? Cartoon shirts for kids? Different audiences and demographics are going to enjoy different shirts and designs – not to mention the difference in space you'll have to work with.
Bear in mind the audience you're creating your shirts for, and do a bit of research on them before you start pumping out your design.
Don't Stray Too Far From Your Core Ideas
Simplicity is king. That simple fact is forgotten far too frequently by novice designers, who – though their ideas are admittedly great – do far too much and wind up with designs that are confusing, unappealing, or just downright ugly. Keep things simple, and once you've settled on an idea or concept, don't stray too far from it, lest your design end up muddied.
Oh, and one more thing? Don't try designing ten different shirts at once. When you're brainstorming, stick to three at the most. Any more than that, and you'll find yourself jumping between several different designs without finishing a single one.
Know The Basics of Design
Do you know how different colors contrast with one another? Do you understand the difference between primary, secondary, and tertiary colors? What about depth of field, linework, and blank space? The core design concepts that go into creating artwork apply fully to T-shirt design.
And an understanding of those concepts is critical if you're going to create something that people want to wear. This guide from Design By Humans is a great place to start if you want to teach yourself the basic techniques that go into making a shirt (trust me, you do).
Take Your Time
Above all, you need to understand that the creative process isn't something that can be rushed. Don't just belch out a concept and throw it onto a shirt in a few minutes. Take the time to explore your design, to consider color, shape, and compositional variations of the design you've come up with, and take frequent breaks between brainstorming processes.
And whenever you think you've finally settled on a design? Sleep on it, first.
Get Designing!
It's great that you're interested in creating your own shirts. Creative fields like design are among the most rewarding you'll ever work in, and you can come up with some pretty awesome stuff if you put your mind to it. Just make sure you keep the advice given in this blog in mind – because the most rewarding fields are also the most work.