Want to make your own shirt or sweatshirt like we did below? Give our Design Tool a try for free. Make sure to share them with us on Twitter too!
Here at Blue Cotton, we think that clothes can be more than just something you wear; they can be inspiring, especially when they have an inspirational quote right on them! Great quotes can get you inspired about the future, your vision, your goals, and how you're going to accomplish them. There are so many inspiring people here today, we thought we'd recognize them with their very own shirt design.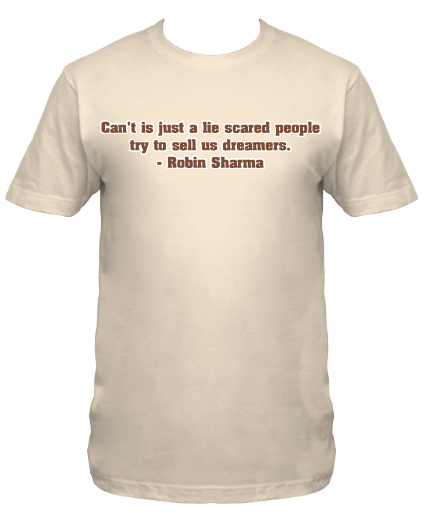 "Can't is just a lie scared people try to sell us dreamers." — Robin Sharma, @RobinSharma
Robin is a #1 bestselling author whose books have sold more than 15 million copies. Most recently he wrote The Leader Who Had No Title. He is also the founder of The Titan Academy and a well-known humanitarian.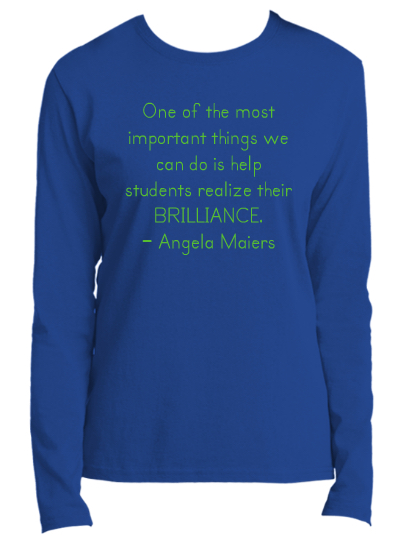 "One of the most important things we can do is help students realize their BRILLIANCE." — Angela Maiers, @AngelaMaiers
Angela is a speaker, author, educator, and the founder Choose2Matter, a grass-roots social movement and a community of engaged changemakers transforming the way we lead, learn, and live. She is focused on driving the conversation on 21st century leadership, innovation, & digital media.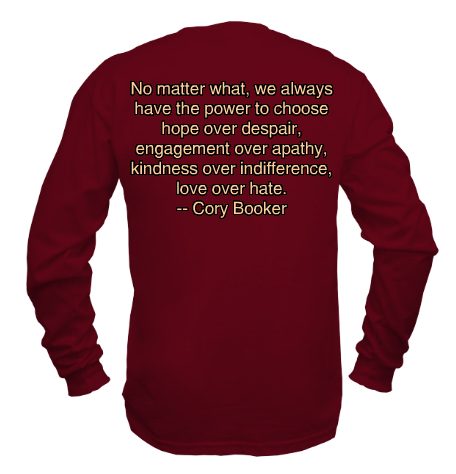 "No matter what, we always have the power to choose hope over despair, engagement over apathy, kindness over indifference, love over hate." — Cory Booker, @CoryBooker
Cory is an American politician and the junior United States Senator from New Jersey, in office since 2013. Previously he served as mayor of Newark from 2006 to 2013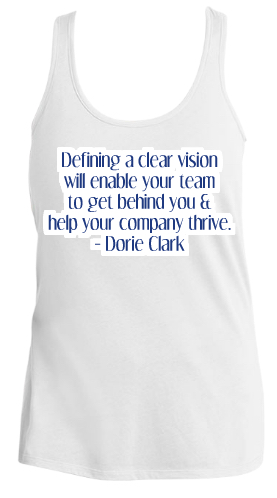 "Defining a clear vision will enable your team to get behind you and help your company thrive." — Dorie Clark, @dorieclark
Dorie Clark is a marketing and strategy consultant and frequent contributor to the HarvardBusiness Review, Entrepreneur and Forbes. She consults and speaks to a diverse range of clients, including Google, the World Bank, Microsoft and Morgan Stanley. She is also an adjunct professor of business administration at Duke University's Fuqua School of Business.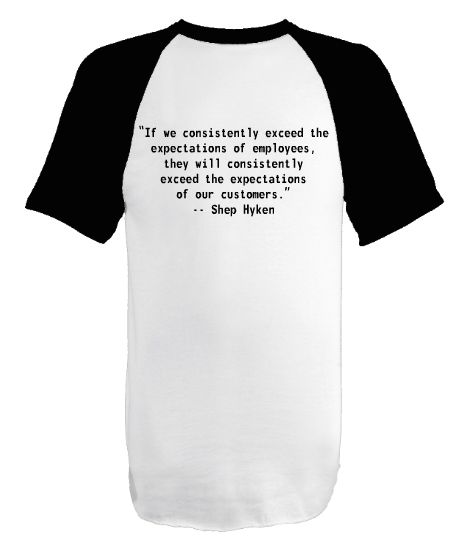 "If we consistently exceed the expectations of employees, they will consistently exceed the expectations of our customers." — Shep Hyken, @Hyken
Shep Hyken is a customer service and experience expert, keynote speaker, and NYT bestselling author who works with companies and organizations who want to build loyal relationships with their customers and employees.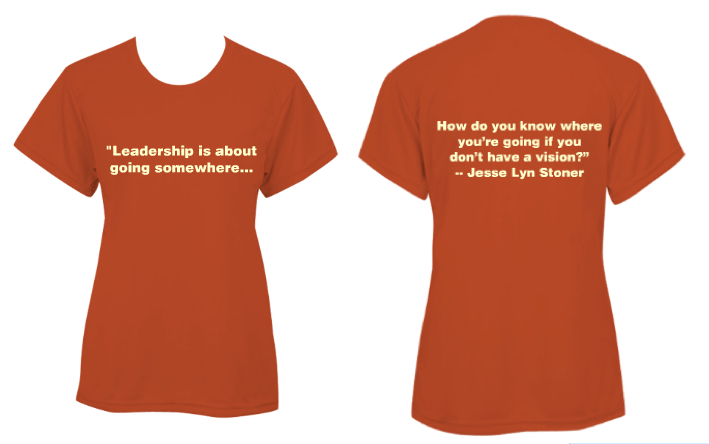 "Leadership is about going somewhere. How do you know where you're going if you don't have a vision?" — Jesse Lyn Stoner, @JesseLynStoner
Jesse Lyn Stoner, founder of Seapoint Center, works closely with leaders helping them create collaborative, engaged organizations that make a powerful and positive impact on the world.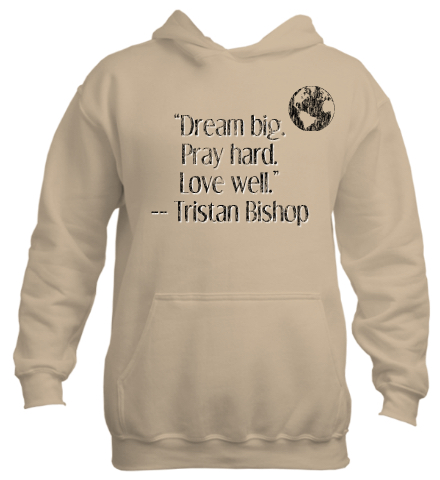 "Dream big. Pray hard. Love well." — Tristan Bishop, @KnowledgeBishop
Tristan is the Senior Director of Social Media Marketing at Informatica, a data integration company. He loves connecting with folks and spurring one another on.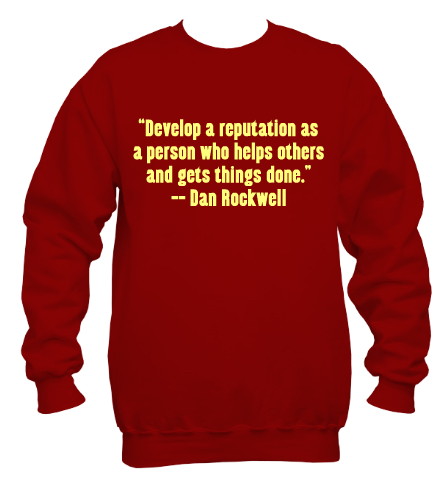 "Develop a reputation as a person who helps others and gets things done." — Dan Rockwell, @Leadershipfreak
Dan is an AMA Top 30 Leader, INC Top 50 Leadership Expert, and Top 100 Leadership Speaker. He is also the author of the #1 most socially-shared leadership blogs of 2012, 2013, 2014, and #2 in 2015.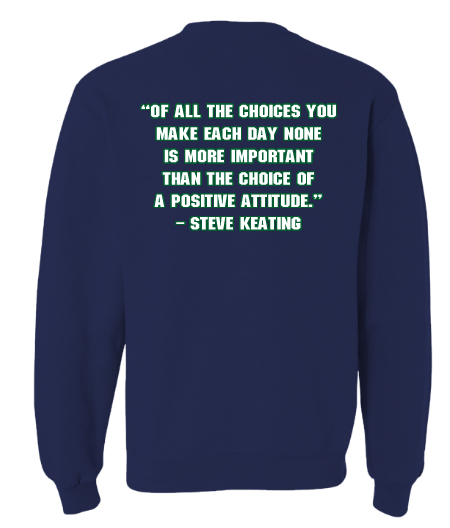 "Of all the choices you make each day none is more important than the choice of a positive attitude." — Steve Keating, @LeadToday
Steve has over 30 years of sales and sales management experience and he speaks dozens of times a year on topics relating to sales, customer service, management, team building, leadership and business management.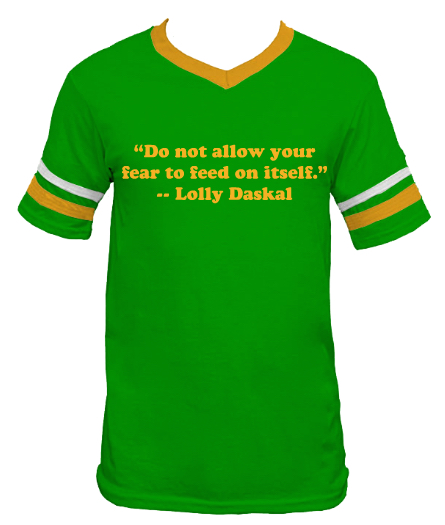 "Do not allow your fear to feed on itself." — Lolly Daskal, @LollyDaskal
Lolly Daskal is the founder of Lead from Within: a successful leadership firm that offers custom made programs in leadership and organizational development. She is recognized as a Top Thought Leader In Business.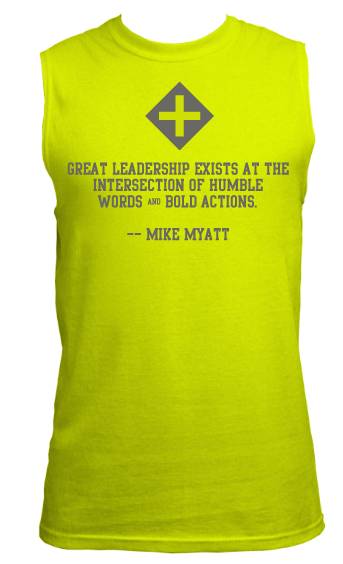 "Great leadership exists at the intersection of humble words and bold actions." — Mike Myatt, @mikemyatt
Mike Myatt is a leadership advisor to Fortune 500 CEOs and their Boards of Directors. Widely regarded as America's Top CEO Coach, he is the bestselling author of Hacking Leadership (Wiley) and Leadership Matters… (2007), a Forbes leadership columnist, is a member of the board of directors at the Gordian Institute, and is the Founder and Chairman at N2Growth.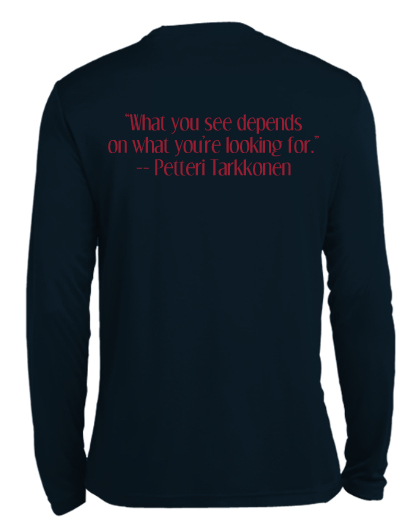 "What you see depends on what you're looking for." — Petteri Tarkkonen, @ptarkkonen
Since 1990, Peter has served as Managing Director, CEO, and President of Finn-ID Oy. He is an accomplished and passionate senior executive with a finely-tuned perspective of the corporate culture and a solid history of leadership, business development, and achievement with high tech business units in Finland, Russia, Estonia, Latvia, and Lithuania.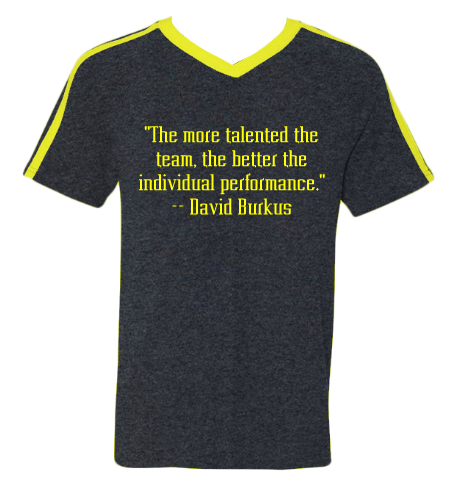 "The more talented the team, the better the individual performance." — David Burkus, @davidburkus
David is a best-selling author, award-winning podcaster, and associate professor of management at Oral Roberts University.
For more inspiration, check out 10 #MondayMotivation Quotes To Start Your Week.