Looking for some design inspiration?
Nothing takes the edge off of a hard day quite like something so cute that it forces you to make involuntary squeaking noises.
So, if you're not quite sure what kind of design to upload into our t-shirt maker, take a look at the following 6 shirts and let the cute wash over you.
Have a look, and see if your heart doesn't melt.
Don't Stop Believin'
by Sugarhai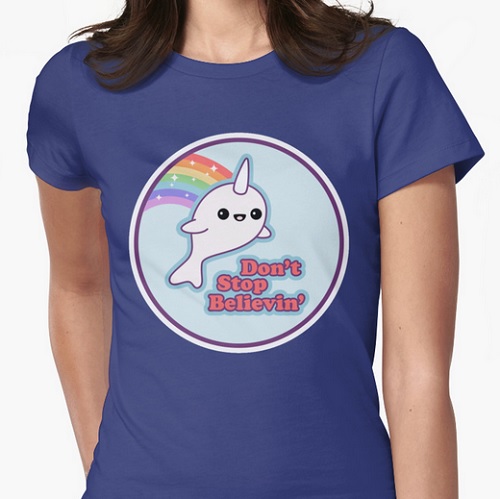 For when you need a quick pick me up (or have a friend who does), this sweet design cheerfully reminds you that anything's possible, as long as you believe in it hard enough. Just look at that smile – nothing could possibly go wrong for that little guy, and he wishes the same for you.
Cute Jack 'o Lantern
by Holly Hale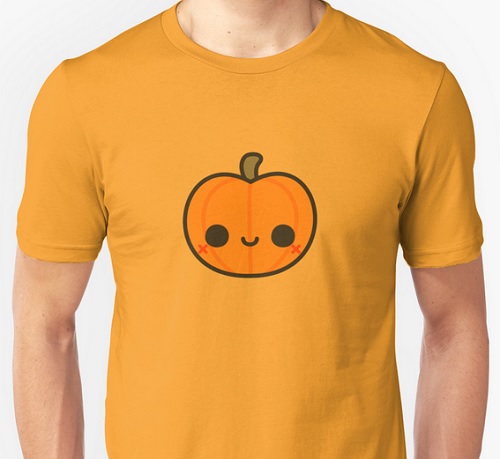 Halloween might be behind us, but the Autumn leaves are still fresh on the ground.
Amourasaurus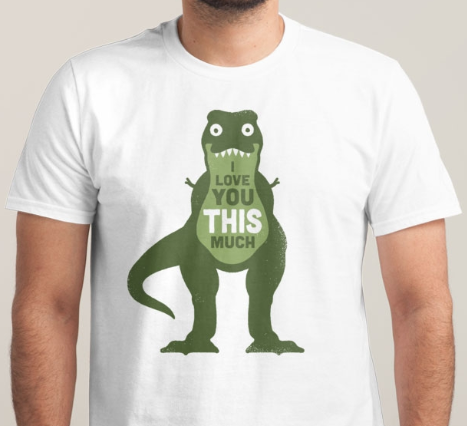 This T-rex may not have arms large enough to give anyone a real hug, but that's not going to stop him.
I Don't Wanna Taco 'Bout It
by Matt Will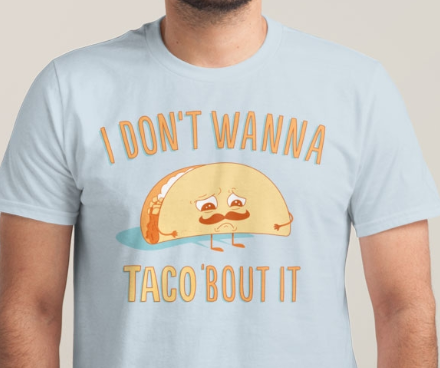 Here's one at least a few of you have probably heard of. It's one of graphic designer Matt Will's most famous shirt designs, after all. It's not hard to see why, either.
Just look at that poor taco. He's so sad. Makes you want to give him a big hug, doesn't it?
"What started as an off-hand comment about a sad taco turned into a full-fledged t-shirt design," his website reads.
Pocketful of Sunshine
by Budi Kwan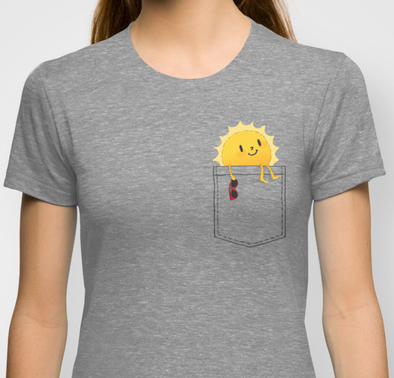 Perfect for those days when you just can't help but be in a great mood, Pocketful of Sunshine is both bright and adorable – and hence a perfect match for this list. It's designed by Budi Kwan, an artist whose entire style pretty much revolves around 'cute.' Check out her website, if you get a chance.
by Louros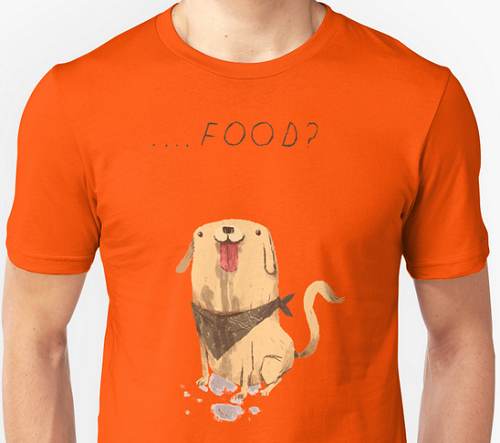 Last, but certainly not least…how could you possibly say no to that face?
Feeling inspired? Remember, you can print your own design on any one of our products, from shirts to coats to coffee mugs.