Want to really get people in the spirit of working together? Looking to commemorate your time with a particularly awesome group of friends? Why not design and print your own group t-shirt?
Have a look at these ideas for inspiration, then swing over to our Design Studio to get started on your own.
Band Geek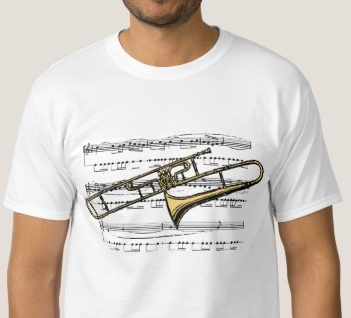 As every former band student well understands, few settings make for greater camaraderie. While there are certainly cliques and peer groups within any band, band geeks recognize – and look out for – their own. And a shirt like this will make the job that much easier.
Team Foxcatcher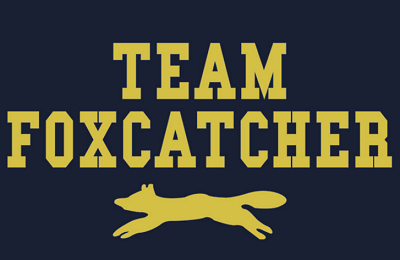 Foxcatcher was a critically-acclaimed crime drama noteworthy because it was based entirely on true events. While one certainly hopes that your own team won't suffer the same fate as the titular Foxcatcher Group in the film, this sort of design like this could be a great opportunity to foster a sense of unity.
Miskatonic University Quidditch League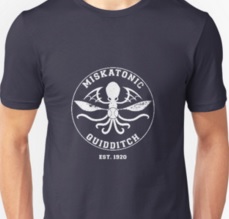 Here's one of our personal favorites, and not just because the idea of Harry Potter and the Lovecraft series taking place in the same universe makes us unreasonably excited. This shirt is a great example of what you should aim for if you're creating a logo for a sports team or league – it's only complex where it counts, and it conveys perfectly its purpose.
Group 935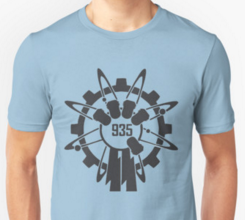 While your friend group certainly isn't into anything as insidious as Call of Duty's Group 935, hopefully their excellent logo (embroidered onto a shirt by designer Alex Rhodes) gives you a few ideas for a logo of your own.
The Yotsuba Group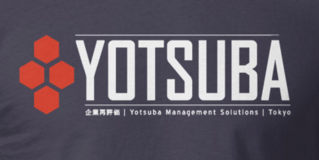 We'll finish off with one that's a little more obscure. The Yotsuba Corporation played a fairly important role in the Death Note light novel series. That's not particularly important here, of course – what matters is that they had a smart sense of style, as you can well see from their logo. Why not incorporate something similar into a shirt of your own?
Use our design studio here, or take a look at our other products and print your design on your product of choice.