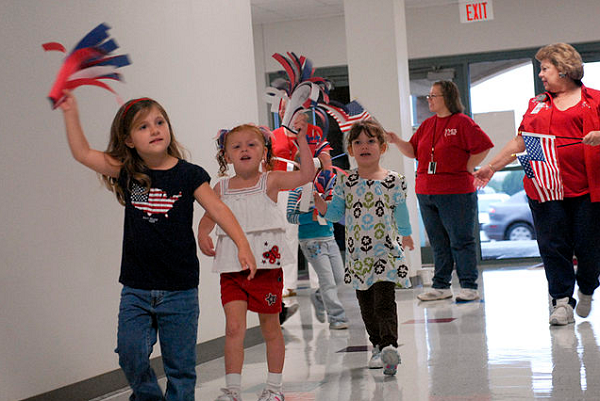 Design and print your own t-shirts here, or choose another product to print your design on.
If you're looking to instill in your graduating class a better sense of unity, there are few better ways to do so than with a set of matching T shirts. Here's the thing, though – if your design's not a good one, then nobody's going to want to wear it. But what exactly is it that makes a good design?
How can you ensure you create a set of T shirts that everybody in your class will wear with pride? The most important thing is that you choose a design that's uniquely yours…but there's a bit more to it than that. Let's talk.
Details Are Important, But Be Sure To Keep Things Simple
If you want to incorporate a super-intricate design into your T shirt, that's awesome – but don't overdo it. There's as much to be said for simplicity as there is for complexity, and making a shirt that's too over-the-top in terms of graphics will not only make printing it something of a pain, but also gives it the potential to turn out, well…rather ugly.
The key is to find a balance between simplicity and complexity that fits what you're going for – since it's a class T shirt, over-designing it is definitely a mistake.
Don't Rush Yourself
The most important piece of advice I can give you is that you can't rush brilliance. If you're to create a set of class shirts that are both charming and memorable, you need to put some work into it. Think long and hard about what sort of feel you're going for.
Are you going to make something goofy? Funny? Cute? Borderline offensive? Just plain cool-looking?
You also need to consider the following details:
Who you're making the shirt for. A High School class is going to have a different sense of style than a University class.

Whether or not it's a graduation shirt, and what year you're making it.

What sort of humor you intend to use if comedy's your thing. Different classes have different inside jokes, after all..

The size/general body type of the people you're making the shirts for. Certain designs simply don't look good on certain body types – so keep that in mind.

Consider whether you want more graphics or more text. Which suits your purposes better?
Think Carefully About Your Colors
Are you going to go with your school colors, or do you want to take things in a different direction? Better question: do you know anything about color theory? If not, best you started to learn – particularly where contrasts are concerned.  
"Without color, your tee might as well be blank," reads a guide on Ript Apparel. "It can be very difficult to see graphics when they are the same color or nearly the same color as the tee. While some tees are done this way purposefully, they tend to use a textured ink, stitching, or layered fabrics to create some contrast to the viewer. Even so, such designs are not meant to stand out and be bold. If you really want to make heads turn, use bright colors in contrast with darker tones. White on black, white on blue, red and yellow, lime green and hot pink, charcoal and royal blue–the combinations are endless. It doesn't really matter which colors or how many you plan on using, just make sure they're different enough to complement each other. Picture a stop sign for a showstopping design."
Take A Look At A Few Examples
When all else fails, have a look at what other people have done. Who knows? Maybe some of the designs listed here will give you some ideas:
Closing Thoughts
So, there you have it. A bit of a primer on what goes into designing a great shirt, and a few ideas to get you started. The only question now is…what are you waiting for?
Design and print your own t-shirts here, or choose another product to print your design on.