Our Story
Stroll Down Memory Lane
BlueCotton is actually an accident. In 1991, two college grads were hard on their luck and trying to find a job. A business venture gone bad left them with close to 1000 t-shirts and a huge credit card bill to boot. In an attempt to alleviate their cramped apartment of the surplus t-shirts and pay bills, they started selling t-shirts to fraternities and sororities at Western Kentucky University. One thing led to another and this happy accident eventually became the real deal! We serve customers all over the world!! BlueCotton has grown into a thriving, robust company specializing in custom t-shirts and embroidery and adding more members to our family each year.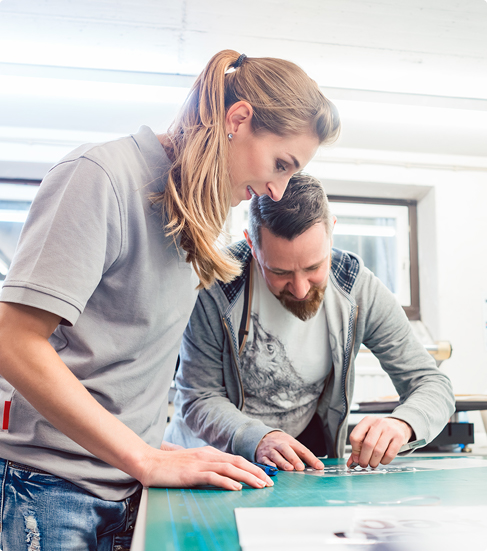 Key Ingredients...
Find Out What We're Made Of
Although we sort of stumbled into this business, we have a clear mission of what we're about. We are 100% focused on the customer experience. Your happiness is our happiness. We want to help you share your message using quality custom products and make sure you have a great time doing it. We've whipped up a straight-forward recipe to help us do just that: being customer centered, maintaining pristine integrity and character, focusing on the bottom line to expand our profits and continue to grow, and finally, nurturing the fun, family atmosphere among our staff. These core values are shared by everyone in our organization and they are evident in everything we do, from customer service to art to production. We want you to love the experience of ordering and receiving custom shirts.